Nathaniel Lichfield Award 2019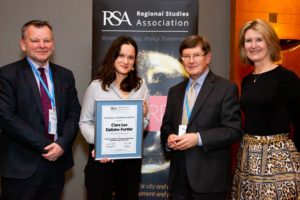 Clara Dallaire-Fortier (Cohort 2018)
Congratulation to the Alumni Clara Dallaire-Fortier who received the Nathaniel Lichfield Award from the Regional Studies Association for her Master's thesis work on the impacts of the Emerald Coal Mine closure in Pennsylvania. Clara's dissertation explores the impacts of the Emerald Coal Mine closure in Pennsylvania. It includes an investigation of the nature of de-industrialisation at the macro level and aims to disentangling meso-level effects across the mining industry and linked sectors. It explores the micro-level outcomes of the labour market from both an individual worker and the broader community perspective. Her original contribution combines a political economy approach with insights from sociology and regional studies, exploring coping and resilience both within the community and within the region. Clara's dissertation also examined how the economic and environmental debates around coal connect with national and global political shifts.
More information on the award here.
---
EAEPE-Simon Young Scholar Prize 2019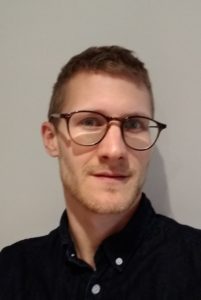 Karsten Köhler (Cohort 2016)
King's College, London
PhD (2019), Lecturer in International Political Economy
For the second time, an EPOG alumnus receives the prestigious EAEPE-Simon Young Scholar Prize. For the 2019 edition, the prize goes to Karsten Köhler (Cohort 2016) for his article "Finance-driven business cycles in emerging markets? An empirical assessment of minskyan endogenous cycle approaches". Congratulations to him!
Karsten studied Political Economy, International Economics and Economics & International Finance at Kingston University , Berlin School of Economics and Law and University Paris 13. He pursued a PhD at Kingston University on the role of flexible exchange rates in emerging market business cycles. Prior to joining King's in September 2019, he taught quantitative methods at SOAS and Goldsmiths.
Webpage: www.kcl.ac.uk/people/karsten-kohler
In 2015, the prize has already been won by Glenn Lauren Moore (Cohort 2015) for her article "What has caused recent escalating household debt in OECD countries? Property price booms or inequality?".